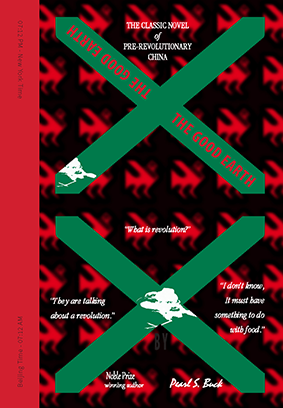 These are a series of book cover design based on a novel called The Good Earth.

"They are talking about a revolution."
"What is revolution?"
"I don't know, it must have something to do with food."

The design surround the basic elements from novel, such as foods and appliances in daily life. Another clue is time difference. Since the author and I have the same living experience in USA and CN. If the cover made in dark color then the back side should be a light color.